MOOC: 'Rethinking International Tax Law' – in the news & interactive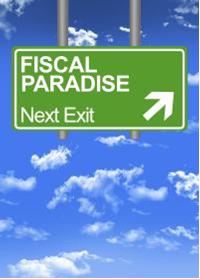 Have you always wanted to know how the tax saving strategies of multinationals like Apple, Starbucks and Amazon really work? In the MOOC (online course) 'Rethinking International Tax Law', prof. dr. Sjoerd Douma and his colleagues at Leiden University take you on an journey through the practice of international tax law, a world which in recent years has increasingly become subject to scrutiny. Learn what the debate is actually about and join the discussion on the ethical aspects of tax planning. The course has two tracks and is suitable for non-experts as well as those who already have experience in the field.
Who: The MOOC is taught by prof. dr. Sjoerd Douma, prof. dr. Frank Engelen, prof. dr. Kees van Raad and dr. Stefano Simontacchi and features many international guest speakers.
What: Rethinking International Tax Law is an online course, in which various aspects of international and European tax law are studied and discussed based on a case study. The MOOC is an interactive course containing video lectures, thought-provoking course materials and international discussion forums.
Where: The MOOC is offered through the online platform Coursera.
When: The course will be April 27 to June 5, 2015 (6 modules).
How: Participation is free of charge and there are no entry requirements.
Sign up here. For further information, please contact the Tax Law Department at Leiden University: belastingrecht@law.leidenuniv.nl